Length: 3-minute read
Lost in the House
The Prodigal SonS.
Two sons – one strayed and one stayed.
But both lost.
One lost in the world. One lost in the House.
2022 – the Year of the Lost Sons.
Before the pandemic, the church and pastors focused on the 'son' who is lost in the world.
But now, we need to also focus on the 'son' who is lost in the House.
Metaphorically the House has gotten broader, or rather more vague and loose. I would consider online viewers in the House, but are they planted in the House? Hmmm. The definition of faithfulness has been redefined. The benchmark for a faithful Christian used to be regular weekly, in-person attendance.
Pastors' dashboard metrics also changed accordingly. It used to be simple – we count on-site, in-person, 'butts-on-seats' attendance. But now pastors measure 'likes', 'clicks', 'follows', 'views' and 'subscriptions'. Nowadays, I notice pastors talk about 'reach' instead of attendance.
All these mean that when David wrote in Psalms – "I was glad when they said unto me, Let us go into the House of the Lord" – now we need to ask the Psalmist if he is glad to go online or on-site?
Being planted in the House of the Lord has certainly gotten more vague. This also means that millions of Christians are churched and yet not planted.
It used to be churched or unchurched. Lost or saved.
The pandemic pivot to online has given rise to a new category of Christians – churched yet unplanted.
These are Christians who are Lost in the House. They are drifting online, intermittent and distant.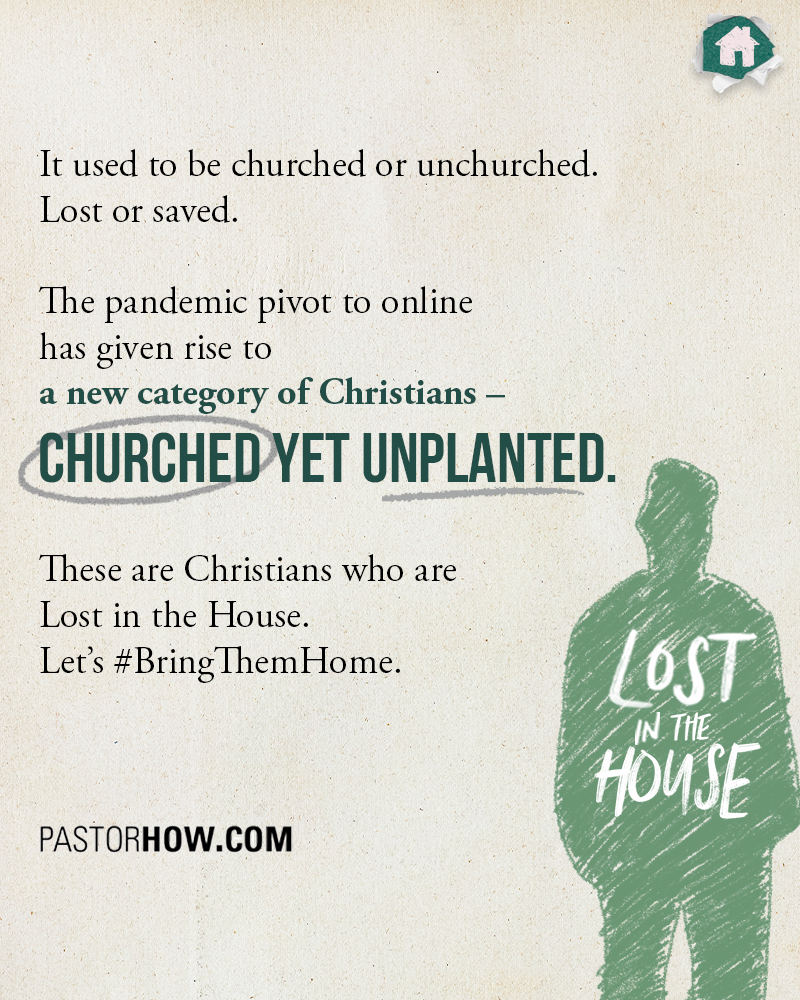 Click to download
So how do we bring back the lost 'sons' in the House?
The son was in the House but had no relationship with the Father.
Proximity does not equate to Intimacy.
His brother may be far physically but he is as far relationally.
The prodigal son was far from home, while the other son was near home.
'Near' does not mean 'close' to the Father.
He was estranged from the Father… a stranger in the House.
Here's the key – Relationship with the Father.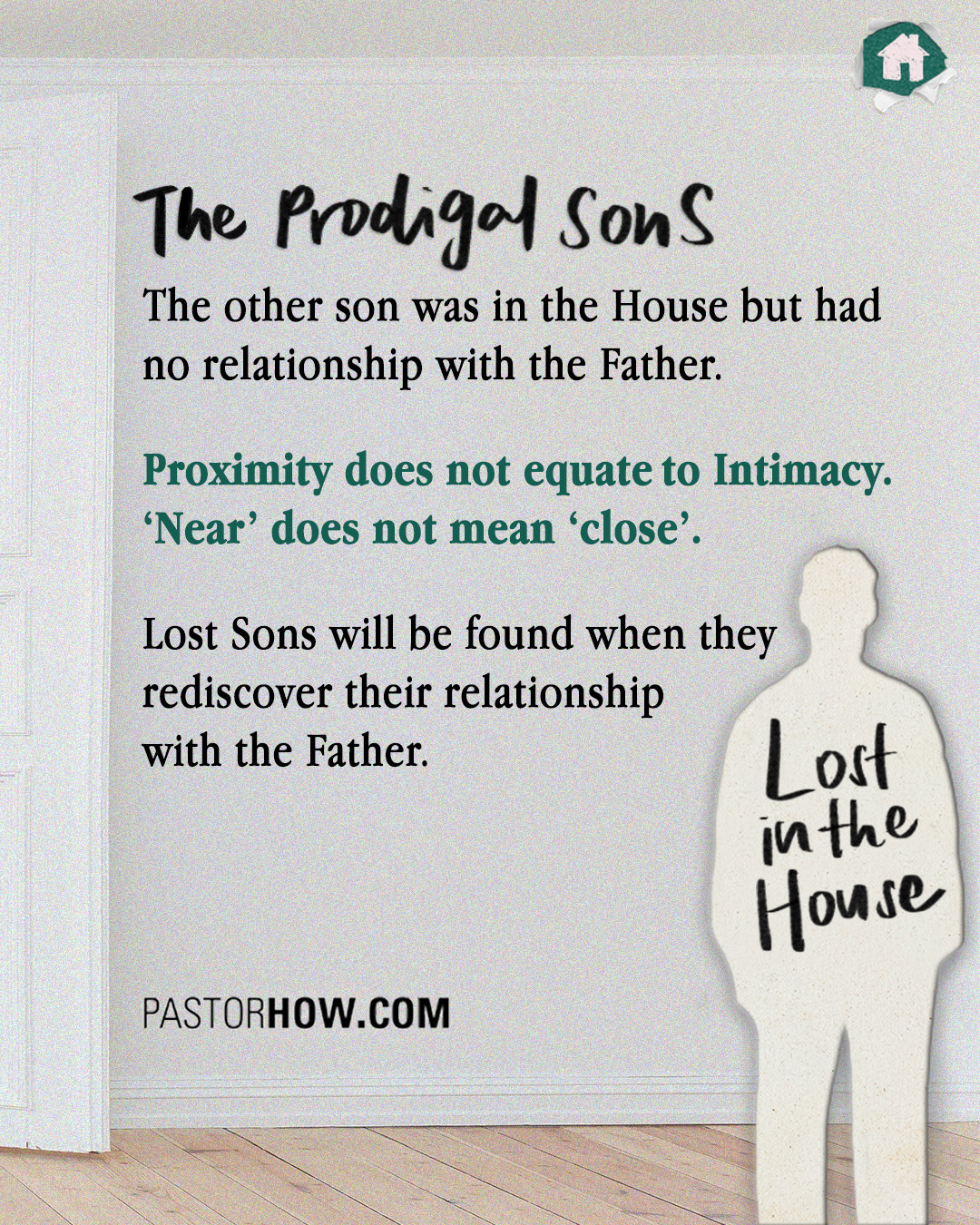 Click to download
If 2022 is the year to bring back the lost sons and daughters, then I would focus on Relationship with the Father.
From this parable, you can tell that the other son had a lot of misconceptions and misunderstandings about the Father. As a church, we need to undo all that. We need to present and represent the Father better.
In the previous article I wrote about some simple ways to bring lost sheep home.
Now I want to share about what NOT to do.
3 ways to lose the sons and daughters permanently.
1. Don't get them back just to 'attend' your church.
True story – one youth was sharing that she was away from church for months. She left partly because of the church closures but also because she was having difficulties connecting with other youths in the group. One day, her youth pastor contacted her and essentially told her: "If I were to meet you to hear you out, then you gotta promise me that you will come back to church regularly."
Exactly what not to do.
The end goal is not attending church. The end goal is relationship.
People feel it – when all you want is for them to come so that you can check your attendance box. I guess that is why I hear many people comment that churches are really friendly but not real friends.
Families who are tight grow closer in a crisis. We have just experienced the greatest crisis in our generation, so you would think that spiritual families would close ranks and grow closer. But the opposite is happening, so perhaps they didn't feel like they are a spiritual family after all but just attending services.
2. Don't 'guilt' them back to attend your church.
Don't tell them you miss them unless you really mean it. Don't patronize young people.
Lost sons and daughters should miss church. They should miss the worship… miss the Presence of God.
If they don't, it's something deeper.
Work on the root problem.
3. Don't need to impress them about your church.
Only fans need to be impressed.
If you are a parent, you will totally understand this. You may be able to impress the world, but not your own teenagers. Lost sons and daughters have seen it all. So they don't need a show. They want real relationship and authentic character.

But whatever it is, don't just do nothing.
Do something. Give the Holy Spirit something to work with.
Take the shot, like David. God will laser-guide the stone to Goliath's head.
Go for low-hanging fruits.
Celebrate small wins.
Let's #BringThemHome
We got this.
#BringOn2022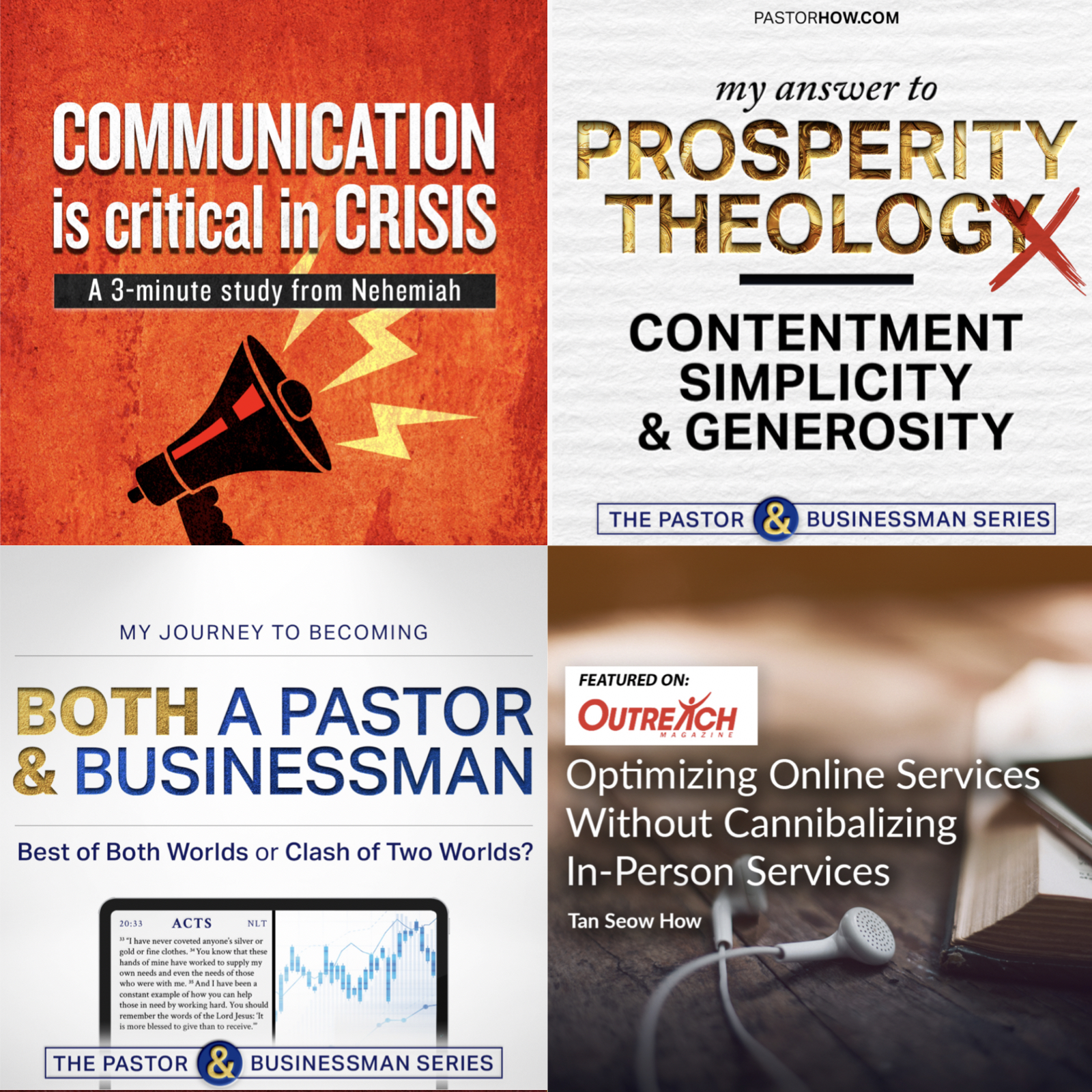 Receive leadership principles for building a Strong Church
Please enter a valid email>
You May Also Like