Length: 3-minute read
7 People You Meet in Ministry
Which relationships should enter or exit your life?
As we exit 2020 and enter the new year, there are people who also exited and entered your life, ministry and business. And it will be the same in 2021.
Some people are in our lives for a reason.
Some for a season.
And some for a lifetime.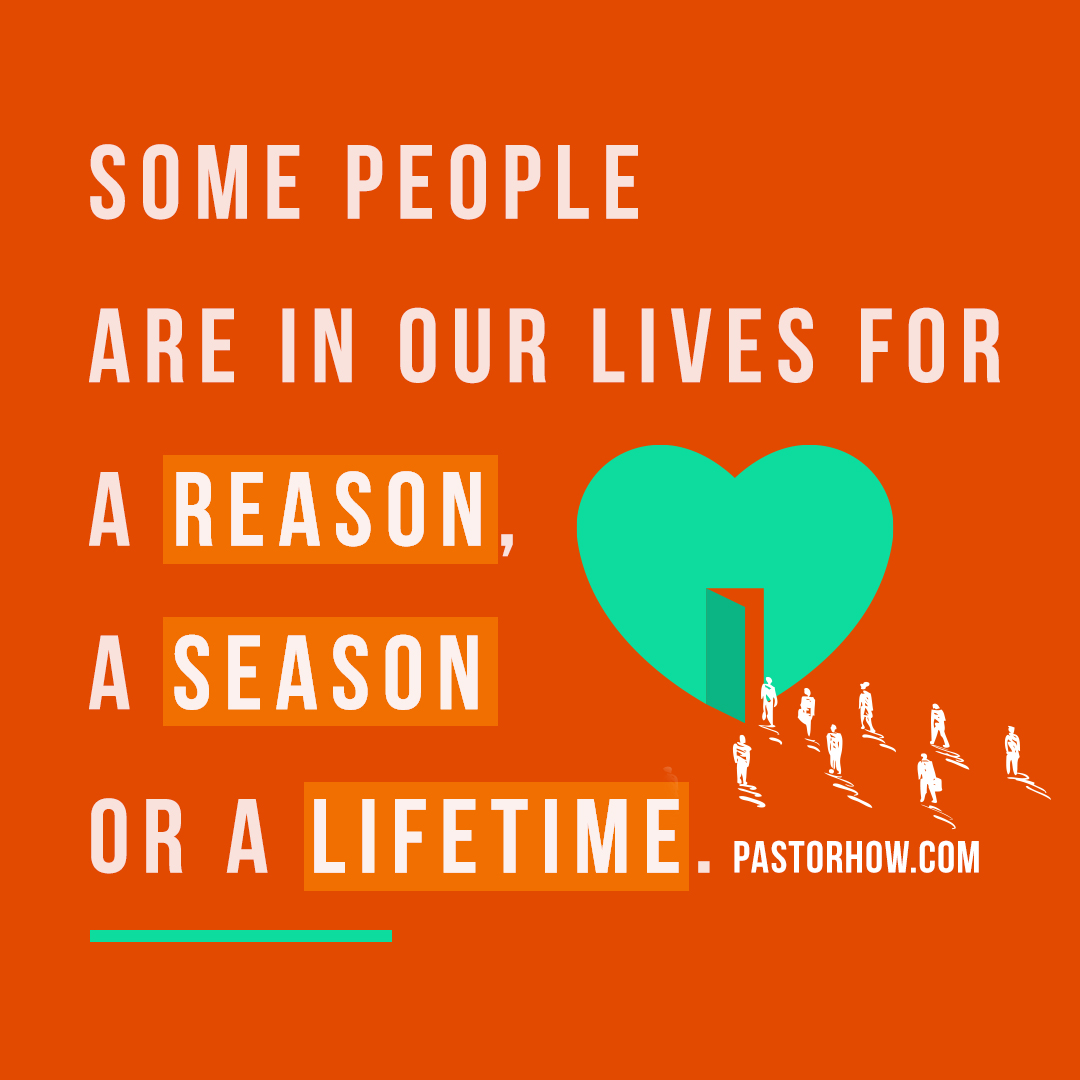 Click to download
We will only be disappointed if we try to hold on to people and relationships beyond their time and reason.
The key is to discern who to hold on to and who to put on hold.
I started the year reading from 2 Timothy 4:9–18 (NLT). These are Paul's final words, so it is significant to learn his attitude toward relationships.
9 Timothy, please come as soon as you can. 10 Demas has deserted me because he loves the things of this life and has gone to Thessalonica. Crescens has gone to Galatia, and Titus has gone to Dalmatia.
(1) Demas – Some people will desert you because they love the things of this life too much. Let them go.

(2) Crescens & Titus – Some people will move on to where God has called them. Titus is Paul's son in the faith. Fathers need to bless and release them into their ministry. They will extend your impact.
11 Only Luke is with me. Bring Mark with you when you come, for he will be helpful to me in my ministry.
(3) Luke – Some people will stay with you for a lifetime. Luke, the beloved physician, will take care of Paul till his death. Some are called to the ministry, but a few will be called to the man and the woman – armor-bearers. Cherish and thank God for them.

(4) Mark & Timothy – God will add some new people to your life who will be helpful to your ministry or work. I declare over your ministry and mine that in 2021, we will discover and develop these relationships.
12 I sent Tychicus to Ephesus.
(5) Tychicus – Some people you have to send out. They might want to stay, but remember, the Church is a mission, not just a fellowship. Imagine an army that is unwilling to be deployed away from home.
14 Alexander the coppersmith did me much harm, but the Lord will judge him for what he has done. 15 Be careful of him, for he fought against everything we said.
(6) Alexander – Some people will do you much harm and fight against you. You need to discern and be careful of them.
16 The first time I was brought before the judge, no one came with me. Everyone abandoned me. May it not be counted against them.
(7) Most people will abandon you when you are being judged. But don't count it against them. Don't be offended.
17 But the Lord stood with me and gave me strength so that I might preach the Good News in its entirety for all the Gentiles to hear. And he rescued me from certain death. 18 Yes, and the Lord will deliver me from every evil attack and will bring me safely into his heavenly Kingdom. All glory to God forever and ever! Amen.
Leadership can be lonely and stressful – but the Lord will stand with you.
As we start this year, I pray that the Lord will give you many Lukes, Marks, and Timothys.
I bind the works and words of the Demases and Alexanders in the name of Jesus and may they exit your life quickly.
I pray that you will not be disappointed by your Crescens, Titus and Tychicus but bless them and release them into the greater Kingdom of God.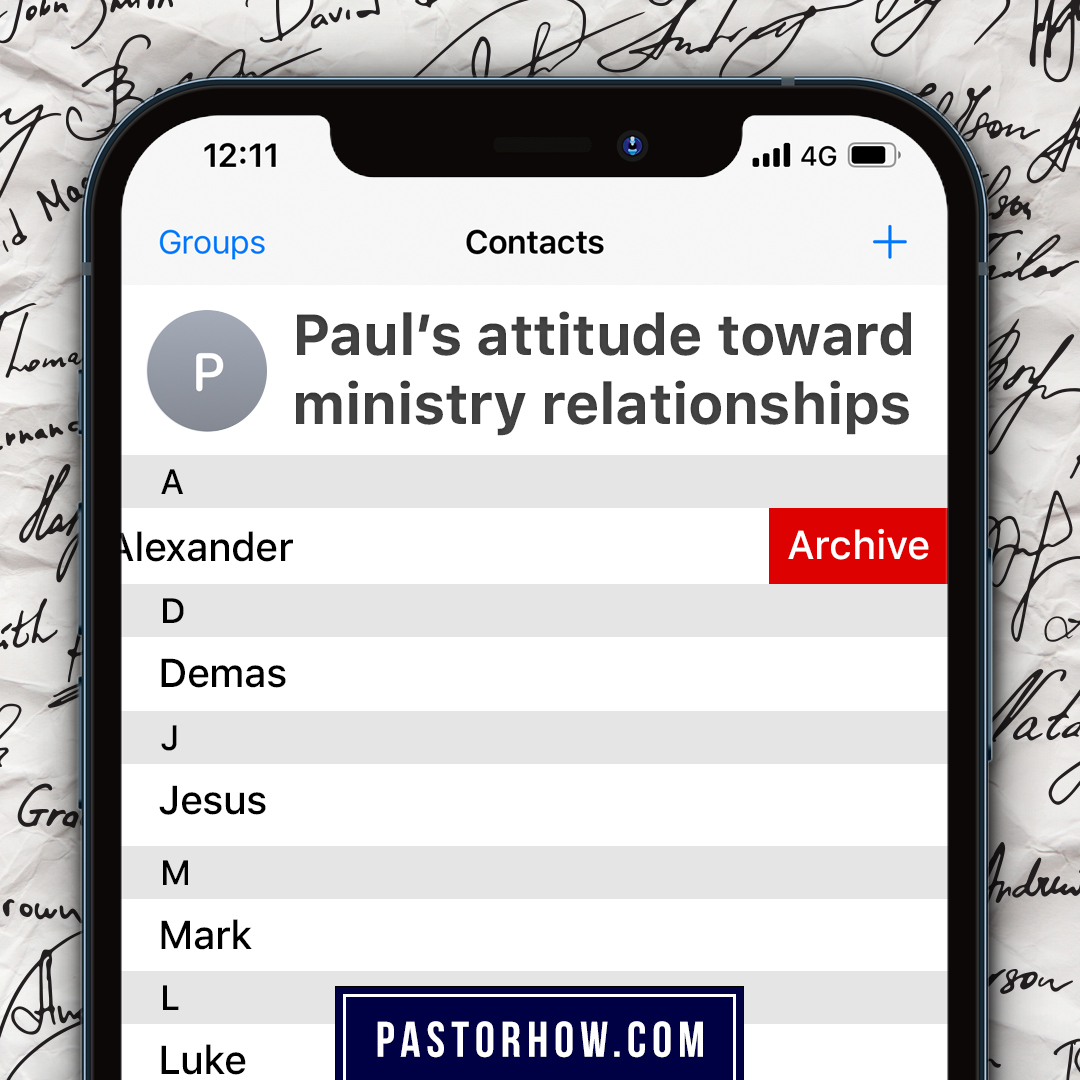 Click to download
---